The District Event Center Offers Tips to Plan Your Event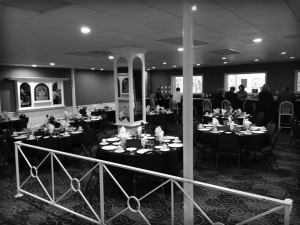 If you are planning a wedding, family reunion or corporate function, you're most likely researching venues. While there are many facilities that offer banquet halls, there is only one in the city of Green Bay that provides everything you need to make the most of your day – The District Event Center.
The event and sales director at The District, says that when researching banquet halls, the size of your event and the aesthetic you desire are important. But what you and your guests need is truly what matters. "The key to a successful event is the experience your guests have," she says. "They'll be talking about it for years to come, so you want a positive review."
Things to consider:
Make sure you understand the facility's contract. A good event planner will go over all the details with you to ensure you understand the fine print and that there aren't any surprises.
What type of event is it and how many guests are invited? If the space is too small, guests will feel crowded; if you choose too large a space, your guests will feel like they are in a cave. A professional event planner will help you choose the right space for the function.
Is there a chef and staff on site? On-site staff are familiar with the venue and can react quickly to last-minute changes. An experienced on-site event planner can also ensure things run smoothly. Off-site vendors who only come in for events and are not as familiar may not have the flexibility to react as quickly.
On a budget? An experienced event planner can make suggestions for food, decor and outside vendors that work within your budget.
For more information on choosing The District's banquet halls or corporate meeting spaces, call us at 920-544-5465 or visit www.thedistrictgreenbay.com.